Your ELEMENTARY SCHOOL student
FOUNDATION FOR THE FUTURE
| | |
| --- | --- |
| | Quick Link to Elementary K-5 Documents and Guidelines Click Here |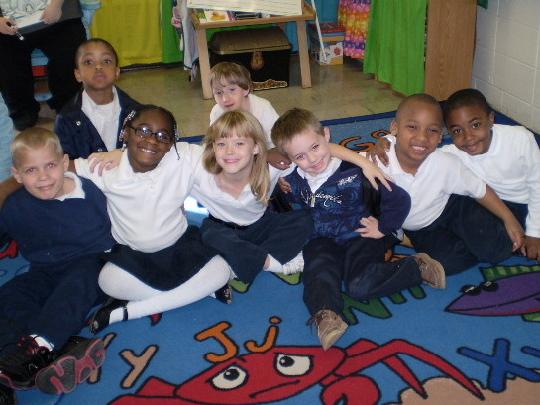 About our Elementary Division:
MCPSS serves students from pre-kindergarten through fifth grade in the 58 elementary schools across the county.
The Division of Curriculum and Instruction is charged with developing curriculum for all students. The staff ensures the curriculum is aligned with state standards at every grade level and in every core subject.
Gifted programs serve students throughout the system. Special needs students are served throughout the system and at two special schools. English Language Learners are included in all classes and have additional support from ELL teachers. For more information, please visit the MCPSS website page Curriculum and Instruction.
What We Offer:

Elementary students are taught reading, language arts, mathematics, science, and social studies. MCPSS Curriculum Procedures and Guidelines, as well as each content area's standards are posted below and on the MCPSS website Curriculum and Instruction page.
Schools sponsor "real life" experiences for elementary age students to enhance their knowledge and skills of the history of their state and nation.
In addition to the core subjects, all children have physical education every day. Lifetime skills are developed while students learn important facts to enhance their health and personal safety.
Fine Arts teachers provide music and art education in elementary schools at scheduled times throughout the year.
Iniatives & Assessments:
In addition to the core curriculum, MCPSS takes part in initiatives offered through the Alabama Department of Education. These programs include:
· Alabama Reading Initiative
· Alabama Reading First Initiative
· Alabama Math, Science and Technology Initiative
· Engaging Youth in Engineering

Assessments are administered throughout the school year to track student progress and improve the instructional program.
Local assessments include:
· Criterion Reference Tests
· District Common Assessments
· Assessment of Mathematical Progress
· Science Benchmark Tests

Reading/Math State Assessments are:
· Dynamic Indicators of Basic Early Literacy Skills
· Alabama Reading/Mathematics Test
· Stanford Achievement Test
· Alabama Direct Assessment of Writing
Frequently Asked Questions:
â–º Are Mobile County Schools accredited?
Yes. All 98 Mobile County Public Schools are accredited through
the Southern Association of Colleges and Schools.

â–º My child was enrolled in a magnet program in another school system.
Will he/she automatically be enrolled in MCPSS's magnet program?
No. Students are selected for the magnet program through a lottery drawing.

â–º How do I apply for a magnet program?
Applications are accepted at any time during the school year.
You can pick up an application at any of the magnet schools or by visiting Central Office.

â–º Is pre-kindergarten offered in Mobile County?
Pre-K is offered in a limited number of federally-funded sites.
For availablility, parents should check with the school in their attendance zone
to see if Pre-K is offered. Visit www.mcpss.com/Federal and Special Programs for more information.
â–º If my child is transferring from an out-of-county school system, will a placement test be required?
As long as the child is transferring from a Southern Association of Colleges and Schools (SACS) accredited system, no placement test is required.
â–º What are EQTs?
End of Quarter Tests content standards are taught in grades kindergarten through fifth for reading and mathematics, and in grades fourth and fifth grade for science.
EQTs are developed and administered quarterly to determine if the specific content was learned.



MOBILE COUNTY PUBLIC SCHOOL SYSTEM
Mrs. Martha Peek, - Superintendent
Mrs. Karen Mohr - Interim Chief Academic Officer

DIVISION OF CURRICULUM & INSTRUCTION
ELEMENTARY EDUCATION OFFICE
1 Magnum Pass
Mobile, AL 36617
Elementary Content Areas: